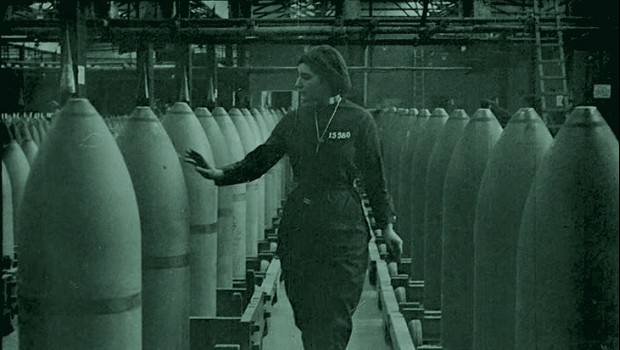 ONLINE SCREENING OF ASUNDER
Watch Asunder from the comfort of your home between Friday 27 November - Sunday 30 November.
After booking your online screening ticket, you will receive a booking confirmation e-mail containing the online screening link and password. You will then be able to watch the film on your computer, laptop, tablet, or phone any time between 12:00 (midday) on Friday 27th November – 23:59 on Sunday 30th November.
If you do not receive your booking confirmation e-mail within 1 hour of booking your online screening ticket - e-mail info@forumhexham.com (please check your spam and junk inboxes first).
FILM SYNOPSIS
Asunder tells the story of what happened to an English town during the First World War, with almost all of its men fighting abroad and its women and children left behind. The North East was in the front line, thanks to its shipyards and munitions factories.
Using footage from 96 separate archive films and contemporary footage and audio, Asunder collages the stories of people from Tyneside and Wearside to uncover what life was like on the home front, with bombs falling on Britain for the first time, conscientious objectors sentenced to death, and women working as doctors, tram conductors and footballers. The narrative moves from an Edwardian golden era, in which sport grew in popularity and aircraft and cars pointed to a bright new future, to a war that horrifically reversed this progress. In the Battle of the Somme, British, French and German armies fought one of the most traumatic battles in military history. Over the course of just four months, more than one million soldiers were captured, wounded or killed in a confrontation of unimaginable horror.
A film by Esther Johnson, with a soundtrack composed by Sunderland's Mercury-nominated Field Music and Newcastle's Warm Digits, performed with the Royal Northern Sinfonia and The Cornshed Sisters. The narration for the film is voiced by journalist Kate Adie, with the actor Alun Armstrong as the voice of the Sunderland Daily Echo & Shipping Gazette, written by co-producer Bob Stanley.
Asunder is co-commissioned by Sunderland Culture and 14-18 NOW: WW1 Centenary Art Commissions, supported by The National Lottery through Arts Council England and the Heritage Lottery Fund, the Department for Culture, Media and Sport, Sunderland Business Improvement District, Culture Bridge North East and Sir James Knott Trust. asunder1916.uk
Read More
Book Tickets
Friday 27 Nov 2020
12:00

(ONLINE SCREENING)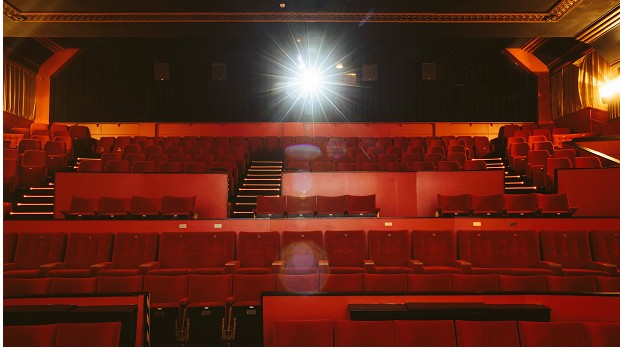 Following the government's announcement, we will be temporarily closing the cinema on Thursday 5th November.
If you have a ticket for a screening which has been cancelled because of our closure, please get in touch by e-mailing info@forumhexham.com.
As Forum Cinema Hexham is a not-for-profit organisation at the heart of our community, we would kindly ask you to accept a refund voucher for a future screening if you are able and willing to do so, but full cash refunds are also available.
Many of you have asked how you can support us during this time so we've put together this page with more info, including Gift Vouchers, Memberships, and Seat Sponsorship.
In the 8 weeks since we reopened on 11th September, we've loved welcoming nearly 3000 of you back for the Forum Cinema experience and we look forward to reopening with health & safety protocols in place, once we are able to.
We are working on some exciting online plans and we will be posting updates on our social media so make sure you're following us on Facebook / Twitter / Instagram to keep up to date.
Read More
Book Tickets
Friday 4 Dec 2020
15:00

(Closed)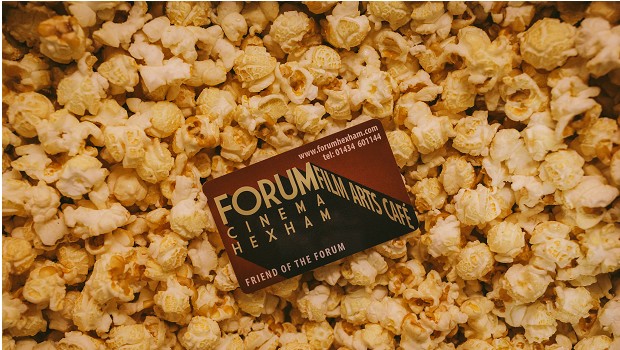 We are working very hard to ensure the future of Forum Cinema Hexham, for our staff, our customers, and our community, and to do so your generosity and support is more important than ever.
You can continue to support us during lockdown through the following ways:
Sponsor a Seat – support The Forum and become part of the cinema's 83 year history by sponsoring a seat in our art deco auditorium here
Friend of the Forum Memberships – purchase a new Friend of the Forum membership here or renew an existing membership by logging in to your membership online, clicking 'My Membership', and then clicking 'Renew'
Gift Vouchers – purchase gift vouchers for yourself or a loved one to be used when we reopen here
Follow us on social media – Once we are able to reopen we'll need as much custom as we can get and the more people who know about the good work we do the better. Facebook / Twitter / Instagram
Keep in touch - We love hearing from our loyal customers and any messages of support will keep our spirits high. Either e-mail info@forumhexham.com or send us a message on social media
As a community cinema, whose profits go back into Hexham to help the town thrive, we'll need all the support we can get during this time of uncertainty.
Read More
Book Tickets
Friday 4 Dec 2020
18:00

(Closed)