Balloon + Q&A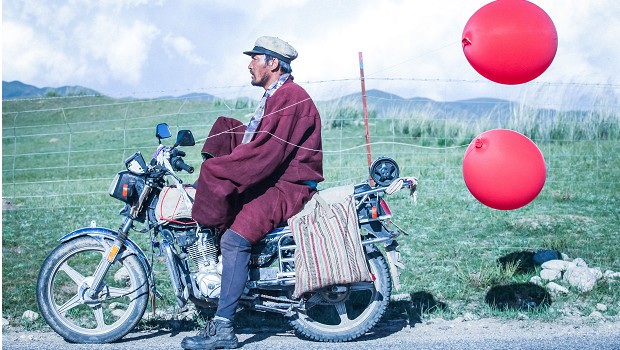 Book Tickets
Click a time to book tickets
Info

Synopsis

This screening is followed by a pre-recorded Q&A with the film's cast and crew.




The Tibetan plateau in the 1980s.No more condoms. No more children allowed. No easy answers. A lyrical and beguiling film from one of the world's finest directors.




Sex, faith and politics collide in Pema Tseden's exceptional new film. When Drolkar's two boisterous youngest sons blow up the household's few remaining condoms, mistaking them for balloons, she's left with an impossible decision. China has just introduced its One Child Policy and with three children already, there's no way she can have another. But her husband, Dargye, is still as horny as one of his prize rams...




Tseden deftly balances his challenging subject matter with moments of gentle humour andgreat tenderness.With its cool colour palette, attentive handheld camerawork, and painterlypassages that seem to transpire somewhere between this world and the next, Balloon approaches its weighty themes with a sense of wonder and features scene stealing performances from the two young boys.