Cafe/Bar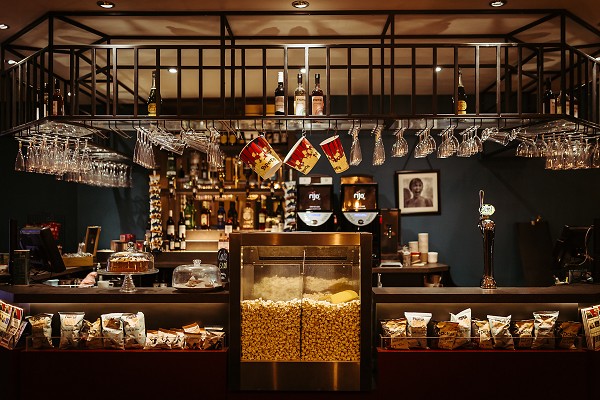 ABOUT THE CAFE/BAR
Our cafe/bar is fully stocked with a full range of drinks and snacks.
With a great view over the market place, it is the perfect spot to watch the world go by.
All food and drink from our cafe/bar is available to take into the auditorium during a film screening.
CAFE/BAR EVENTS
Art Exhibitions: Our beautiful Art Deco area has proved a very popular backdrop for local artists to display their work and we host monthly exhibitions showcasing the talent and creativity of Northumbrians.
The Forum Quiz Night!: The quiz will be held from 8pm on the second Friday of every month. Teams are limited to four players. Entry is £1 per player with prizes available!
WANT TO HIRE THE CAFE/BAR?
The café bar is also used as a meeting place. So if you are involved in a book, language or meeting of minds group, looking for a place to gather together that wants to meet at The Forum, please contact carmen@forumhexham.com