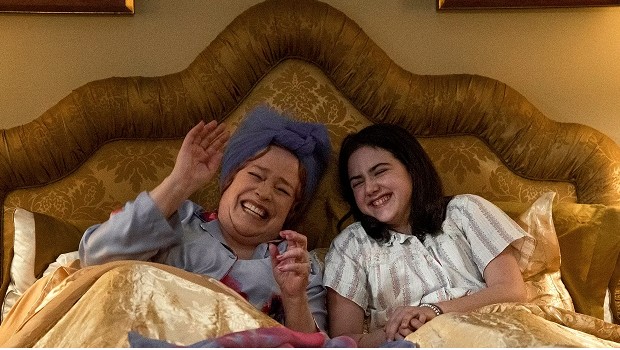 When her family move from the city to the suburbs, 11 year old Margaret, raised by a Christian mother and a Jewish father, navigates new friends, feelings, faith, and the beginning of adolescence.
Based on the ground-breaking coming of age novel by Judy Blume which has connected with audiences for over 50 years with its thoughtful and candid exploration of youth.
Read More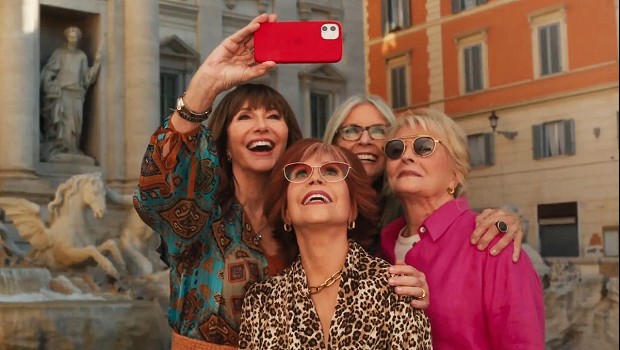 Four best friends take their book club to Italy for the fun girls' trip they never had. When things go off the rails and secrets are revealed, their relaxing vacation turns into a once-in-a-lifetime cross-country adventure.
This fun and sunny sequel reunites the star's of the 2018 comedy hit for their wildest chapter yet.
Read More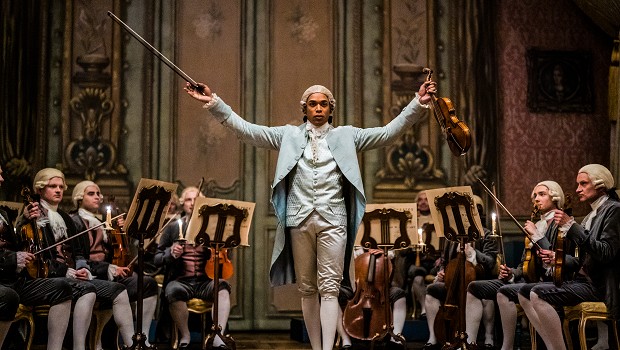 PRODIGY. REVOLUTIONARY. LEGEND.
The illegitimate son of an African slave and a French plantation owner, Bologne rises to improbable heights in French society as a celebrated violinist-composer and fencer, complete with an ill-fated love affair and a falling out with Marie Antoinette and her court. Inspired by the incredible true story of composer Joseph Bologne, Chevalier de Saint-Georges.
Read More
A thrilling encounter with one of the world's great art capitals.
Based on a major exhibition at the Ashmolean in Oxford, Tokyo Stories spans 400 years of incredibly dynamic art – ranging from the delicate woodblock prints of Hokusai and Hiroshige, to Pop Art posters, contemporary photography, Manga, film, and brand-new artworks that were created on the streets.
The exhibition was a smash-hit five-star success and brought a younger and more diverse audience to the museum. The film uses the exhibition as a launchpad to travel to Tokyo itself, and explore the art and artists of the city more fully.
A beautifully illustrated and richly detailed film, looking at a city which has undergone constant destruction and renewal over its 400-year history, resulting in one of the most vibrant and interesting cities on the planet.
Read More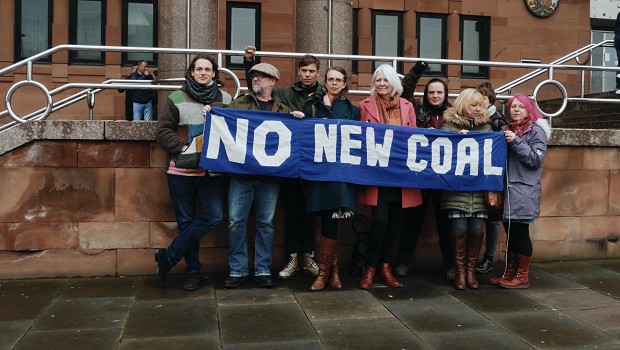 Inside the core of the climate movement, concerned citizens in Germany put their bodies on the line to save the ancient Hambach Forest from one of Europe's biggest coal mines.
Robin, Indigo and Clumsy are part of a secretive community of dedicated activists who have spent years living in self-built treehouses to halt the chainsaws.
The activists form an unlikely alliance with a frustrated but tight-knit community in rural northeast England who have spent 30 years fighting plans for a new coal mine next to their
homes. Julia, June and their neighbours have exhausted all legal avenues to protect the beautiful valley where their children grew up.
Finite is a cinematic, timely insider's view of the world of direct action and climate activism; a raw, shocking, intimate and emotional insight into the David and Goliath battle between
ordinary people and fossil fuel corporations. A localised chapter of the story that will define humanity.
The Forum Film Club is a monthly film screening followed by a post-film discussion in our café/bar with guest speakers and hosts.
The Forum Film Club is open to all and you do not need to sign up. Just book a ticket and come experience the best that cinema has to offer with other like-minded film lovers!
Read More
Book Tickets
Tuesday 6 Jun 2023
19:00

(Forum Film Club)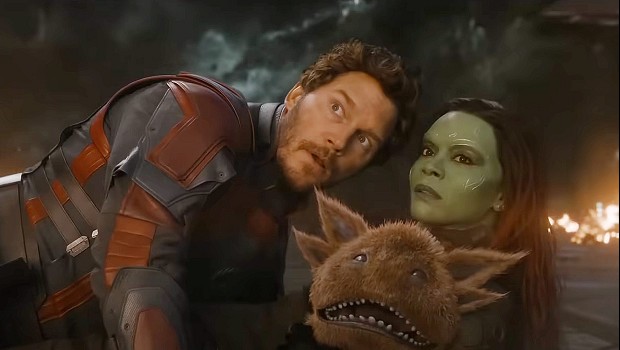 In Marvel Studios Guardians of the Galaxy Vol. 3 our beloved band of misfits are looking a bit different these days.
Peter Quill, still reeling from the loss of Gamora, must rally his team around him to defend the universe along with protecting one of their own. A mission that, if not completed successfully, could quite possibly lead to the end of the Guardians as we know them.
Read More
Book Tickets
| | | |
| --- | --- | --- |
| Saturday 10 Jun 2023 | | 13:00 |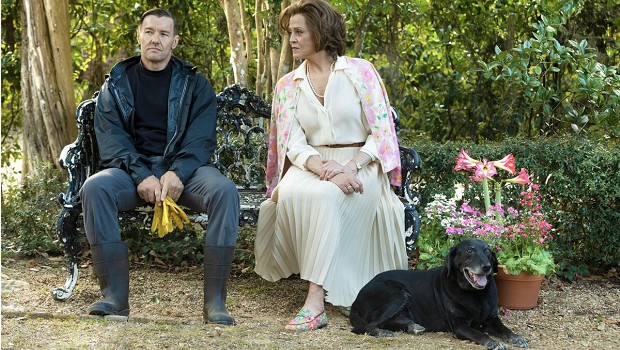 Narvel Roth is a meticulous horticulturist who is devoted to tending the grounds of a beautiful estate and pandering to his employer, the wealthy dowager Mrs. Haverhill. When she demands that he take on her wayward and troubled great niece, it unlocks dark secrets from a buried violent past.
"Master Gardener" is the third instalment in Paul Schrader's thematic trilogy that began with his 2018 drama "First Reformed," and continued with "The Card Counter." These films, as so many of Schrader's works, all explore solitary men in search of grace and redemption in an often brutal world.
Schrader's impressive career has involved long collaborations with Martin Scorsese, writing the screenplay for both Taxi Driver and Raging Bull, among others.
Read More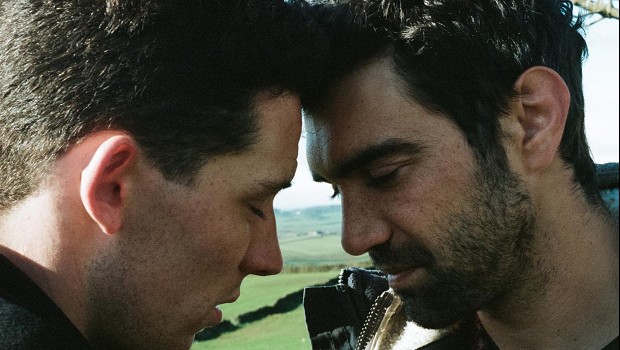 Johnny works in isolation on his family's farm in Yorkshire. He numbs his loneliness with binge drinking and casual sex, until the arrival of Gheorghe, a Romanian migrant worker, employed for the lambing season. Johnny suddenly finds himself having to deal with emotions he has never felt before.
Set against the rural landscape of the Yorkshire Pennines, this acclaimed debut feature is a stunning British achievement, and was nominated for Outstanding British Feature in 2017.
The Forum Cinema in collaboration with Hexham Pride invite you to a one-day celebration with a specially curated programme of film and activities.
Read More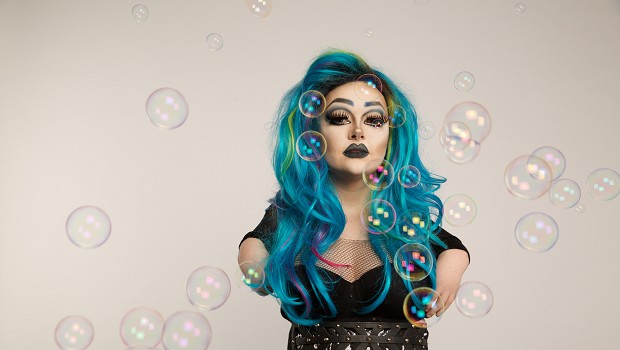 This curated package of short films is a celebration of queer talent and voices in the North of England. Featuring a mix of genre's and representation and plenty of familiar sights.
Join us post film for a Q+A discussion with the filmmakers!
The Forum Cinema in collaboration with Hexham Pride invite you to a one-day celebration with a specially curated programme of film and activities.
Read More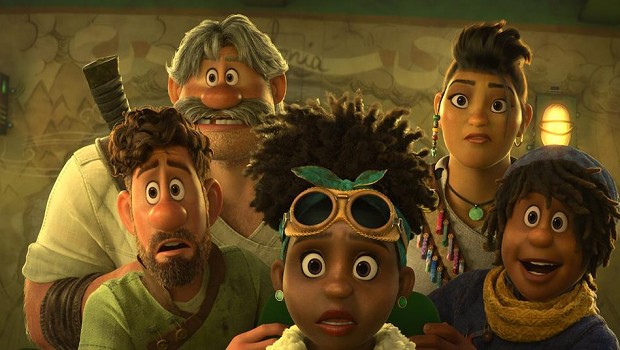 Three generations of a legendary family of explorers find themselves in an uncharted land with strange creatures. If they want to survive from the numerous dangers, they must bridge their differences and work together.
This vibrant Disney adventure was the first of its kind to feature representation of an out queer character, a positive step forward for on screen inclusion in their family content.
The Forum Cinema in collaboration with Hexham Pride invite you to a one-day celebration with a specially curated programme of film and activities.
Read More