Scott's Cafe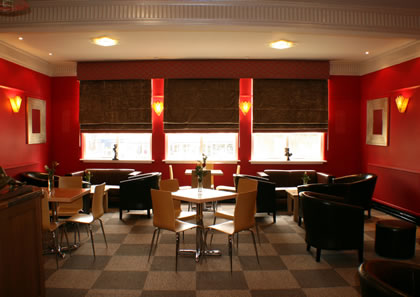 Our beautiful first floor our licensed café overlooking the Market Place is going to be undergoing a major refurbishment in May.
From 8th to 26th May it will be closed and the cinema will be open from 4.30pm dailly.
Our normal opening hours are from 1.30pm daily and from 10am on Tuesdays and 11am on Saturdays. We serve delicious coffee and freshly baked cakes, Doddington ice creams and a wide range of chilled drinks, wine, beer, sweets and popcorn.

Furnished with comfy sofas and with free wifi available, the café is a lovely setting to catch up with friends or to relax after a day at work.
All our drinks and refreshments can be taken into the auditorium.