Scott's Cafe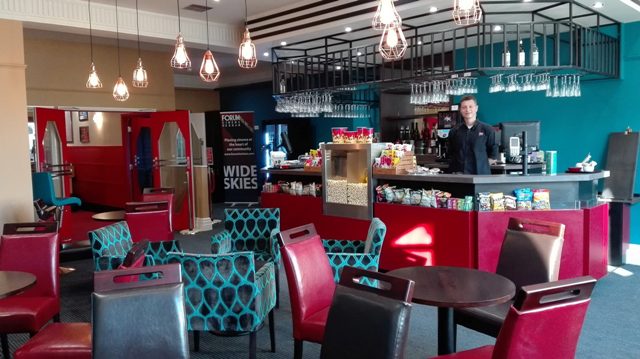 Our beautiful first floor our licensed café overlooking the Market Place has just reopened following a major refurbishment.
Why not come and enjoy a glass of wine or a cup of tea and keep an eye on the world outside!
Our normal opening hours are from 1.30pm daily and from 10am on Tuesdays and 11am on Saturdays. We serve delicious coffee and freshly baked cakes, delicious ice creams from Deli @number 4 and Dodington Dairy and a wide range of chilled drinks, wine, beer, sweets and popcorn.

With plenty of seating, views over the Market Place and free wifi available the café is a lovely setting to catch up with friends or to relax after a day at work.
All our drinks and refreshments can be taken into the auditorium.