Wide Skies Films

Wide Skies Film - placing cinema at the heart of the community.
The second year of Wide Skies Film brings you many opportunities to enjoy specialist, independent British and world film in the communities of West Northumberland. We are pleased to be working alongside a number of film clubs, community venues and other local organisations - see details below - as well as continuing our weekly Tuesday evening films and events.
Tickets for Wide Skies Films at the Forum are £5 - with no other concessions or discounts.
If you have any special requests for independent and specialist films that you would like to see programmed as part of this venture please email forumcinema.david@gmail.com
Download the latest Wide Skies Newsletter here for details of events at the following venues around the area:
Allendale Film Club in Allendale Village Hall, Leadgate, Allendale, NE47 9PR. £1 per annum to join, £6 per evening. Meet at 7.15pm for glass of wine, bread and cheese film 7.45pm film
Corbridge Film Nights in the Parish Hall, Corbridge Season tickets £35 for 9 films or pay on the night £5. Free tea and coffee. Bring your own refreshment eg wine.
Queens Hall Film Club - Tickets £6, Members and Friends £5 For more information visit www.queenshall.co.uk
Slaley Film Club in the Commemoration Hall Slaley on a Friday evening starting at 7:30pm (doors open 7pm). Tickets £6 (include supper, but bring your own drinks). For more information, ring Jean or Michael on (01434) 673443 or email michael@elphicks.plus.com
South Tyne Cinema Circuit in General Havelock Inn, Haydon Bridge. Book: 01434 684376, £8:50 for meal and film (£3 film only) Doors open 7pm - Food then film.

Tarset First Thursday Films - in Tarset Village Hall. Tickets £4. For more information visit www.tarset.co.uk
Wylam Film Club - in Wylam Institute on Saturdays at 7.30pm - with licensed bar. Tickets £3 on the door
,
20171219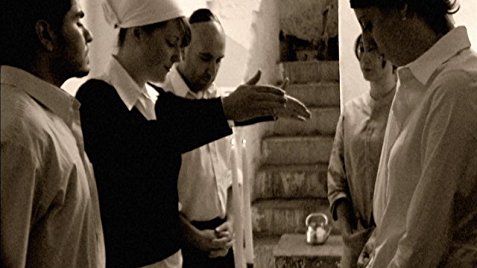 This award-winning documentary captures the story of three men born into violence who now risk everything to find a path to peace through non- violent resistance. Sami is a Palestinian Christian, Ahma...
Book Tickets
Click a time to book tickets