Dr Who: Classic Movie Double Bill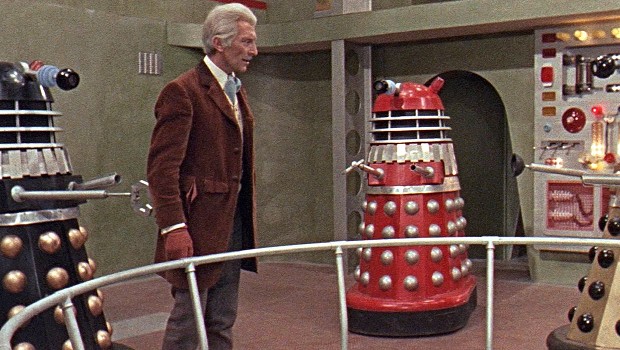 Book Tickets
Click a time to book tickets
Info

Synopsis

Featuring the legendary Peter Cushing as everyone's favourite timelord, Gordon Flemyng's classic Dr Who movies, Dr. Who and the Daleks (1965) and Daleks Invasion Earth 2150 A.D. (1966), have been lovingly restored in 4K and are being presented as an unmissmable double bill in cinemas!




In Dr. Who & the Daleks, the beloved Timelord is transported to an alien world where he finds himself in the middle of a battleground, as war wages between the native species the Thals, and Dr. Who's iconic arch-nemeses, the terrifying (and eye-poppingly multicoloured) Daleks…




Daleks' Invasion Earth: 2150 A.D. finds the Doctor in a war-torn future London where the Daleks have declared victory – with an unexpected companion in tow in the form of Policeman Tom Campbell (TV legend and future TV assistant Bernard Cribbins), Cushing's Doctor faces his greatest challenge yet!




Please note that the two films will be shown back-to-back with a short intermission and one ticket grants you access to the whole event.