A Space at the Table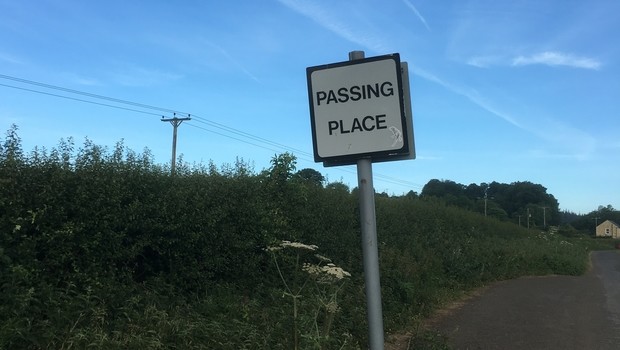 Book Tickets
Click a time to book tickets
Info

Please be aware that there are no trailers before the performance.

Synopsis

'Local filmmaker, Hexham resident and citizen journalist Peter Woods runs Hexham's local online TV station Hexhamtv. Hexhamtv can be found on Facebook and Twitter. In 2018 Peter was selected by the Great Exhibition of the North to produce a digital art project reflecting the Great Exhibition. Peter produced an augmented reality installation featuring the passage of the Salmon up the River Tyne at Hexham. Peter's work can still be found in front of the Boat House on Tyne Green, Hexham.




During research for the Great Exhibition project Peter met Paula Turner who runs The Curiosity Cafe, part of an arts project at Dry Water Arts, Amble, Northumberland https://www.drywaterarts.uk Paula and her cofounder at Dry Water Arts Frances support a group of people living with Dementia and their partners. Peter suggested that he make a film to highlight what it is like to be a carer for your partner who has Dementia. After working with Paula, Frances and the group members Peter made this film using his iphone. It is called 'A Space at the Table' because the space at the table that the person living with Dementia would normally fill is gradually fading away with far reaching implications for each person living with Dementia and their also for their partners.




The film which lasts for 1 hour 16 minutes is very personal and powerful and comes with a warning that it is not suitable to be shown to those living with Dementia, those under 16 or to people who may be adversely affected by seeing it's contents




With the kind support of Tynedale Dementia Action Group and The Forum Cinema, Hexham, Peter's film is now being shown during Dementia Action Week 2019 to highlight the honest and truthful experience of carers of partners living with dementia in Northumberland..




In the future Peter hopes the film will be shown widely so Health professionals and to a wider audience so the needs of cares in this situation can be properly understood.




Anyone wanting to use Peter's film within their own organisation can be sent a copy provided that they make a suitable donation to the work of Dry Water Arts and The Curiosity Cafe.