Waru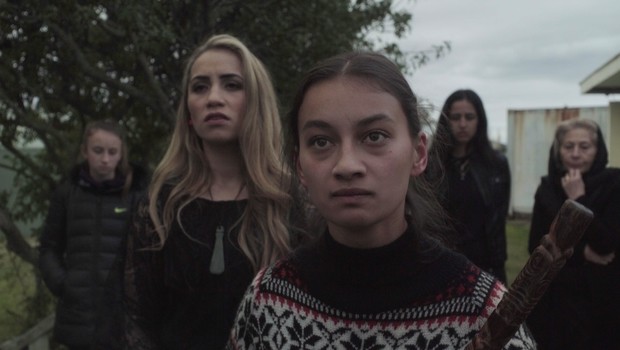 Book Tickets
Click a time to book tickets
Info

Synopsis

Join us in celebrating International Women's Day with a screening of Waru, a film made up of 8 x 10 minute sequences shot by eight individual female Māori filmmakers, who combine to form a narrative that weaves around the death of a young boy in a Māori community.




Eight female Māori directors worked together to

produce this portmanteau film which offers a fascinating

insight into Māori culture. The film comprises 8 x 10

minute segments, presented as a continuous shot in real

time, unfolding around the funeral of a small boy who

died at the hands of his caregiver.




Waru means 8 in Māori. The vignettes are all subtly

interlinked, each following one of eight female Māori

lead characters as they come to terms with Waru's death

and try to find a way forward in their community.