Today
March, 2023
April, 2023

| | | | | | | |
| --- | --- | --- | --- | --- | --- | --- |
| M | T | W | T | F | S | S |
| 27 | 28 | 1 | 2 | 3 | 4 | 5 |
| 6 | 7 | 8 | 9 | 10 | 11 | 12 |
| 13 | 14 | 15 | 16 | 17 | 18 | 19 |
| 20 | 21 | 22 | 23 | 24 | 25 | 26 |
| 27 | 28 | 29 | 30 | 31 | 1 | 2 |
| 3 | 4 | 5 | 6 | 7 | 8 | 9 |

Next Month >
---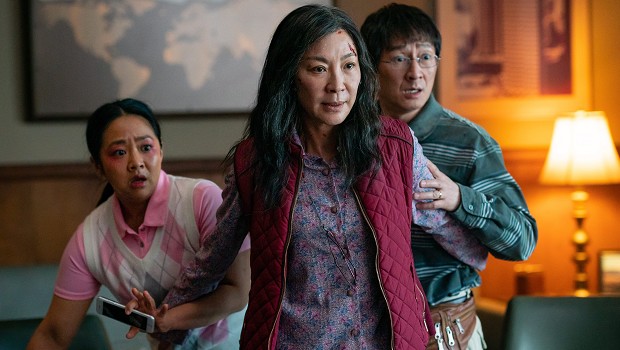 After sweeping most of the major categories with 7 awards at this years Oscars, Everything Everywhere All at Once made history to become the most awarded film of all time and is returning to our screens one more time.
When an interdimensional rupture unravels reality, an unlikely hero (living legend, Michelle Yeoh) must channel her newfound powers to fight bizarre and bewildering dangers from the multiverse as the fate of the world hangs in the balance.
An energetic genre mash up that's as hilarious as it is heart-warming. Don't miss your last chance to see the film the world just can't seem to stop watching on our big screen.
Read More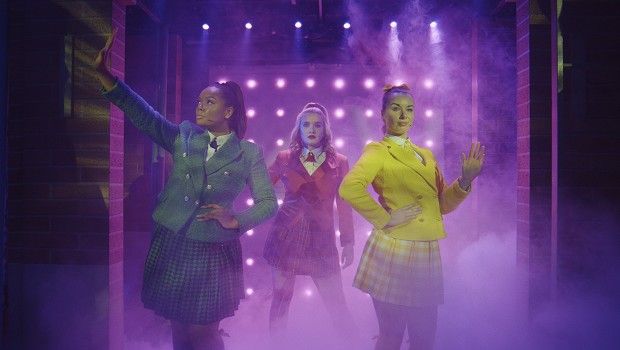 Greetings, salutations. Welcome to Westerberg High, where Veronica Sawyer is just another of the nobodies dreaming of a better day. But when she's unexpectedly taken under the wings of the three beautiful and impossibly cruel Heathers, her dreams of popularity finally start to come true. Until JD turns up, the mysterious teen rebel who teaches her that it might kill to be a nobody, but it's murder being a somebody…
Wickedly funny and with dazzling book, music and lyrics by Kevin Murphy and Laurence O'Keefe, Heathers The Musical is based on the 1988 cult hit, that starred Winona Ryder and Christian Slater, and is one class production you can't afford to skip.
Read More