PLEASE READ: Phantom of the Opera Update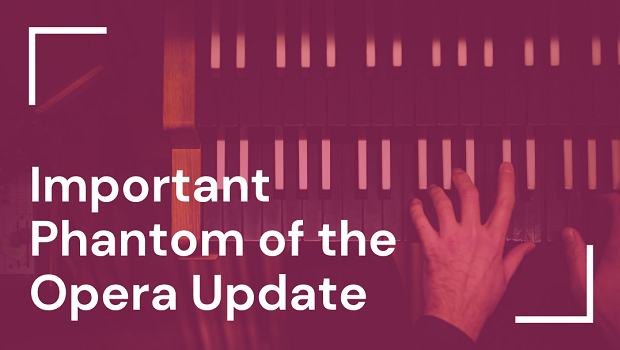 PLEASE READ: Phantom of the Opera Update
Unfortunately, due to illness, Jonathan Eyre is no longer able to provide a live organ accompaniment at our Tyne Valley Film Festival screening of The Phantom of the Opera at Hexham Abbey this Saturday (19th March).

The screening will still be going ahead, but with a pre-recorded score created specifically for The Phantom of the Opera, instead of the intended live organ score.

We hope you will all still come along to this unique and exciting event but understand if you no longer wish to do so.

You can claim a full refund by calling The Forum Cinema on 01434 601144 between 13:00 – 21:00 on Wednesday 16th March, 17:00 – 21:00 on Thursday 17th and Friday 18th March and finally, 13:30 – 17:00 on Saturday 19th March. Alternatively, you can email the Forum on info@forumhexham.com. Please quote your booking confirmation number to receive a refund.
Share This Page