Outdoor Screening H&S Info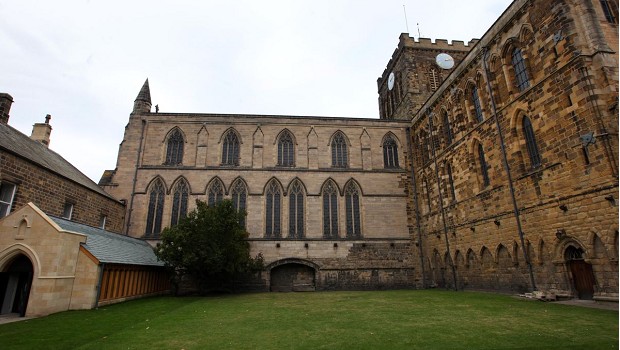 Outdoor Screening H&S Info
If you were lucky enough to get a ticket for one of our upcoming outdoor screenings - please read the below info.
In line with current government and industry guidelines, we will have a number of health & safety measures in place so that you can relax and enjoy your outdoor cinema experience, safe in the knowledge that we have everything covered.
Below is what to expect on the night:
Arriving at the venue:
Entry to the Abbey's Cloister Lawn will be via the archway (next to the Abbey shop) from Beaumont Street.

The entrance archway will be open from 19:30 (an hour before the film) to allow everyone to arrive at their own leisure and to avoid congestion.

Please have your booking confirmation number ready to quote to a member of staff, who will check your booking from a social distance.

We are participating in the NHS Track and Trace programme, which means we'll ask one member of your party for their name and phone number. This collected data will only be held for 21 days and will only be used where necessary.

You will also be asked to use hand sanitiser, which will be provided on entrance to the Cloister Lawn.
During the screening:
We will be operating with a significantly reduced capacity so that there will be a safe amount of space around your party, and we ask you to respect social distancing at all times.

Seating is unallocated, but you may be asked to shuffle along slightly to ensure that everyone with a ticket can be safely accommodated and that there are clear walk ways with social distancing in place.

Hexham Abbey's Refectory Café will be open for 30 mins after the start of the film (until 21:00) for the use of toilets and sales of refreshments.

If you need to leave your space during the screening, please use one of the designated walk ways.
Departure from the venue:
Our staff will be on hand to manage your safe departure, but please continue to respect social distancing as you exit the Cloister Lawn.
Please note: If you have any symptoms of COVID-19, have been diagnosed with the virus or have been in direct contact with a diagnosed individual in the past 14 days, you must not attend the event.
The screening will go ahead regardless of the weather but refund vouchers are available up to 24 hours before the event - e-mail info@forumhexham.com for any refund voucher enquiries.
Share This Page