Dark Sky Voices live at The Forum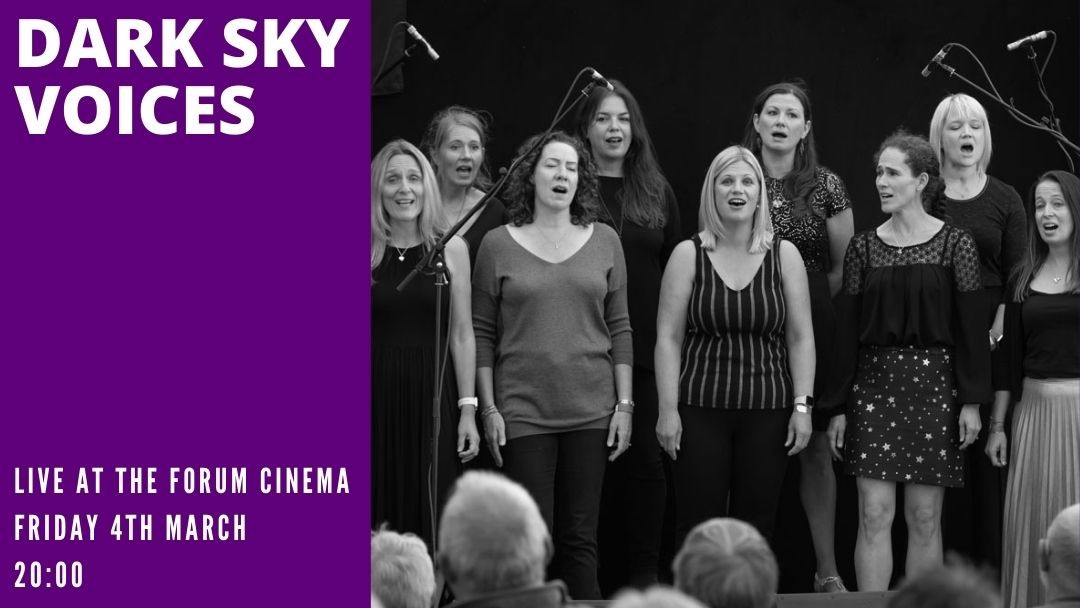 Dark Sky Voices live at The Forum
Local vocal group, Dark Sky Voices, will be performing in our cafe/bar on Friday 4th March at 8pm!
Dark Sky Voices are a group of singers from Tynedale who love to perform!
Since their formation in late 2019, they have been building up a wide repertoire of pieces ranging from contemporary classical to traditional folk and popular songs.
In March 2020 they won their class at Ryton Music Festival performing an original piece composed by their Musical Director Fiona Lander. Following this they learned the arrangements for an album of songs (mainly via zoom!) in preparation for a studio recording with local songwriting duo Landermason.
The album was recorded during the Summer of 2021 and was launched in November. Being a small group, they feel very lucky to have been able to perform recently and have enjoyed singing in three different churches, two festivals and at a Hundredth Birthday party!
They will be performing arrangements in a wide variety of styles covering pop, gospel, stage and screen, jazz and world music!
Share This Page