The World Turned Upside Down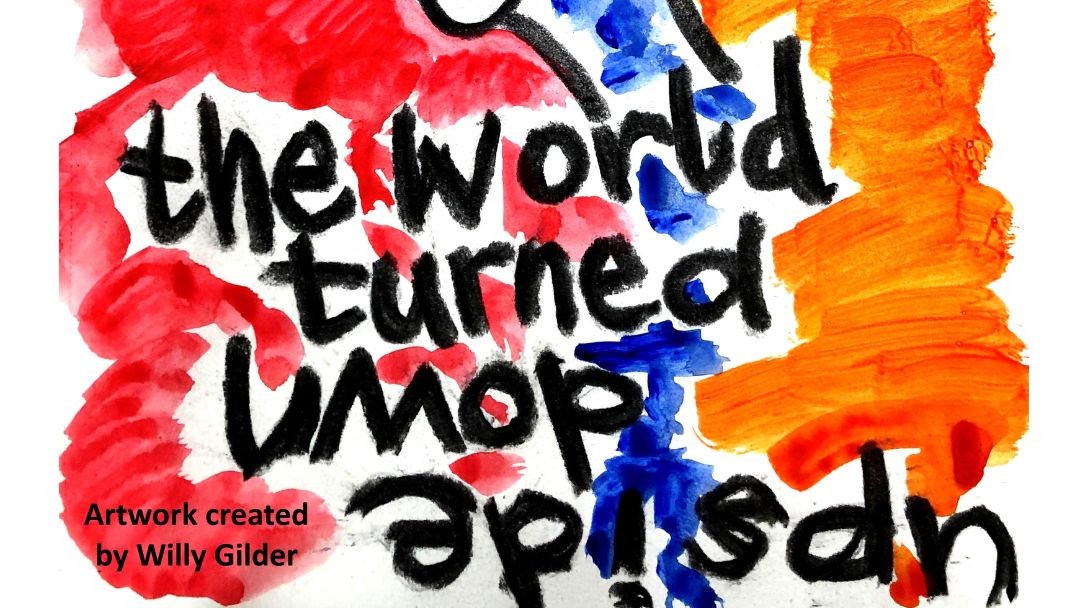 The World Turned Upside Down
The World Turned Upside Down is a new innovative documentary about dementia and communication and it will be shown in our cafe/bar to coincide with Dementia Action Week.
Released in September 2022, to date is has been viewed over 4000 times, with professionals, practitioners and people living with dementia all agreeing that this is a film which needs to be seen more widely, and receiving comments like, "your film evoked so many memories and events that are so familiar."
There are many situations involving individuals and their family members, or individuals and healthcare professionals, where the outcome relies on what is communicated and how. Good and effective communication is key to enabling a dementia diagnosis, supporting people to adjusting to living with dementia and accessing post-diagnostic support and care. As well as the performances, the film shows the rehearsal process, audience reactions and reflections from those involved in the project.
The IDEAL research programme at Exeter University, looks at ways of improving the experience of living with dementia.
You can view the film for free in our cafe/bar on the following dates and times:
Tuesday 16th May - 14:30
Wednesday 17th May - 17:00
Thursday 18th May - 17:00
More information available here.
Share This Page