Introducing: Forum Cinema At Home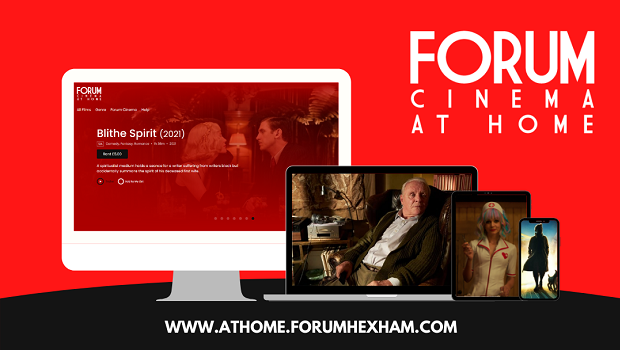 Introducing: Forum Cinema At Home
We are excited to announce the launch of our very own online streaming platform, Forum Cinema at Home!
Forum Cinema at Home is very much what it says on the tin – it is an online streaming platform with a selection of films hand-picked by us at the Forum for you to watch from the comfort of your own home.
We're going to update the selection of films every month, and there will be something for everyone – with family favourites to watch with the little ones in your life, themed films to link with screenings at the cinema itself, and recent new releases which you may have missed on the big screen.
While we know we can't compete with the bigger online streaming giants; we believe giving you the chance to support your local community-owned cinema by watching a handpicked selection of the best films is a win-win for everybody.
All films are available to rent for 7 days and once you have started to watch the film, you have 48 hours to complete it.
We believe that alongside all of the work we do at the cinema itself, and our programme of outreach screenings, having an online presence will both help aid our ongoing recovery after the pandemic and give you a new way to watch films from the Forum.
We aren't replacing the big screen experience, but we are enhancing and expanding the Forum experience we offer.
Happy streaming!
Share This Page