We're hiring!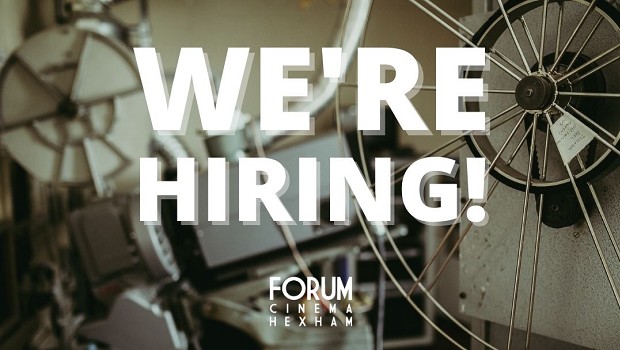 We're hiring!
We're looking for film lovers to join our team of Ushers on a temporary basis to offer exceptional customer service over the Autumn/ Winter months.
Successful candidates will be hired on a fixed term contract from October-end of January, with a chance of being taken on permanently after that.

To apply for the following Temporary Usher role, please email a cover letter and your CV to info@forumhexham.com with the email subject 'Temp Usher Job Application' by midday on Thursday 16th September. Interviews will take place on Monday 20th September.


Role: Temporary Usher
Core weekly working pattern – Shift pattern to be discussed at interviews. Approx. shift lengths below (depending on and subject to number of screenings and film lengths):
Fridays: 16:00-21:30 (13:00-21:30 during school holidays)

Saturdays: 13:00-21:30

Sundays: 13:00-21:30

Mondays: 16:00-21:30 (13:00-21:30 during school holidays)

Tuesdays: 13:00-21:30

Wednesdays: 13:00-21:30

Thursdays: 16:30-21:30 (13:00-21:30 during school holidays)
Responsible to: Duty Manager (on shift) and General Manager
Main Duties:
To ensure customers have the best Forum experience possible through customer service and Cafe Bar work

To sell and serve tickets and food & beverages in our Café Bar

To ensure the Café Bar and displays are well stocked at all times

To ensure that the cinema auditorium and Café Bar are clean and safe for audiences
Person Specification:
This is the perfect temporary job for someone looking for entry level experience at a cinema.
Values and personal qualities:
Passion for film and cinemas

Proactive and positive attitude

Ability to solve problems and respond to challenges efficiently and creatively

Flexible approach to working arrangements

Ability to work individually and as part of a team

Ability to communicate effectively
Share This Page