We have a new 4K projector!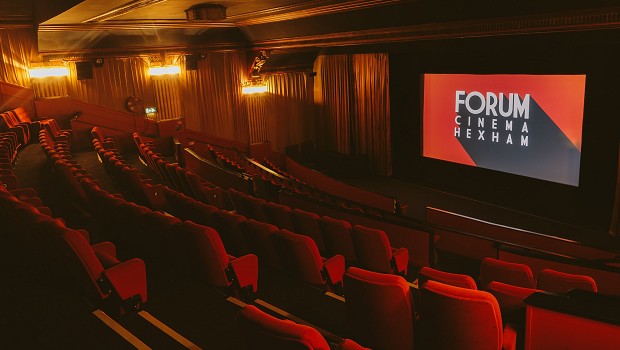 We have a new 4K projector!
The Forum Cinema Hexham is delighted to share that with assistance from Hexham Town Council, they have recently installed a new 4K digital projector and are hosting a celebratory screening of The Last Waltz on Friday 25th November.
The new projector features laser technology which produces a crisp and clear picture helping the viewer fully immerse themselves in the worlds depicted on the big screen. The new laser technology also greatly improves the environmental impact of the cinema by reducing energy usage.
On Friday November 25th, The Forum is hosting a celebratory screening of the 4K restoration of concert film The Last Waltz; a documentary from Martin Scorsese that intertwines footage from "The Band's" incredible farewell tour with probing backstage interviews and featured performances by Eric Clapton, Bob Dylan, Joni Mitchell, Van Morrison, and other rock legends. Tickets are available to all and are free for Friends of The Forum Members.
The Forum Cinema and its board of directors would like to thank Hexham Town Councillors Derek Kennedy, Suzanne Fairless-Aitken and Trever Cessford for their financial support enabling us to continue bringing the best cinema there is to offer to the residents of Hexham and surrounding areas.
Councillor Derek Kennedy said "The Forum Cinema plays a big part of life for those in Hexham and Tynedale. We are very lucky to have such a wonderful Art Deco facility and it's vital that we support access to the arts. Councillors have financially supported the cinema with grants over many years to improve the seating, audio, and other facilities. The projector is at the heart of a cinema and to have a state-of-the-art projector will ensure the audience gets a top-quality video and audio experience. The Cinema is community owned, and the money is recycled for investment into the local area."
The Forum Cinema Hexham prides itself on providing the best possible cinema experience for all patrons. Whether that be through its diverse programme of films, affordable pricing options or comfortable seating, it is at the heart of the organisation's operations. To further improve their offer, the cinema has installed a new state-of-the-art 4K projector.
Established in 1937, The Forum has always adopted the latest cinema technologies including 3D screenings and live theatre broadcasts. The last significant update in the projection room came when The Forum upgraded from a 35mm film projector (still used on special occasions!) to a 2K digital projector in 2007. The new 4K projector helps solidify The Forum's place at the forefront of independent cinema exhibition.
Share This Page