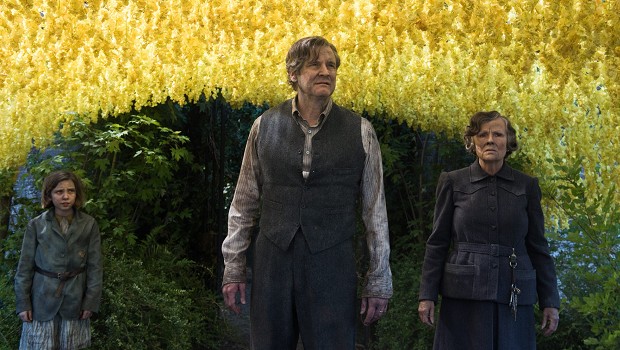 The Secret Garden tells the story of Mary Lennox (Dixie Egerickx), a 10-year-old girl sent to live with her Uncle Archibald Craven (Colin Firth), under the watchful eye of Mrs Medlock (Julie Walters), with only the household maid, Martha (Isis Davis) for company.
Mary begins to uncover many family secrets, particularly after chancing upon her cousin Colin (Edan Hayhurst), who has been shut away unwell in a wing of the house. Whist exploring the grounds of Misselthwaite Manor, Mary discovers a wondrous garden and meets a local boy, Dickon (Amir Wilson), who helps her fix stray dog Hector's injured leg using the garden's restorative powers. The three children adventure deep into the mysteries of the garden – a magical place that will change their lives forever.
Read More
What was intended to be a peaceful protest at the 1968 Democratic National Convention turned into a violent clash with police and the National Guard. The organizers of the protest—including Abbie Hoffman, Jerry Rubin, Tom Hayden and Bobby Seale - were charged with conspiracy to incite a riot and the trial that followed was one of the most notorious in history.
Read More
Book Tickets
| | | |
| --- | --- | --- |
| Thursday 29 Oct 2020 | | 19:30 |